Effortless Elegance: Our Simple Hire & Purchase Process
Discover just how seamless it is to buy or hire from Organic Events Supply Co. with our straightforward approach. Whether you're looking to own or simply rent, we guide you through each step, ensuring a stress-free experience. Curious about the simplicity? Visit our 'How to Hire' info page and unlock the ease of event styling with OES.

Need Help With Setting the Mood for Your Event or Wedding?
Our decorations and accents offer a unique blend of old-world charm and modern sophistication - perfect for adding a timeless touch of rustic beauty to any occasion. Enjoy endless possibilities with our selections - hiring and purchasing options available! Work with one of the leading wedding suppliers in Australia today
Should You Buy or Hire Wedding Supplies?
Navigating the dilemma of whether to purchase or hire for your big day? Organic Events Supply Co. has the answer. From runners and placemats to centrepieces and cutlery, our collection encapsulates the rustic charm you seek. Regardless of your choice to buy or hire, one thing remains constant: our unwavering commitment to top-notch quality. Buying allows for keepsakes and future use while hiring offers flexibility without the long-term commitment. Dive into our range of rustic wedding supplies, designed to fit any theme you dream of. Both our hire and purchase options, available for wholesale in Australia, promise unparalleled quality and character for your celebration.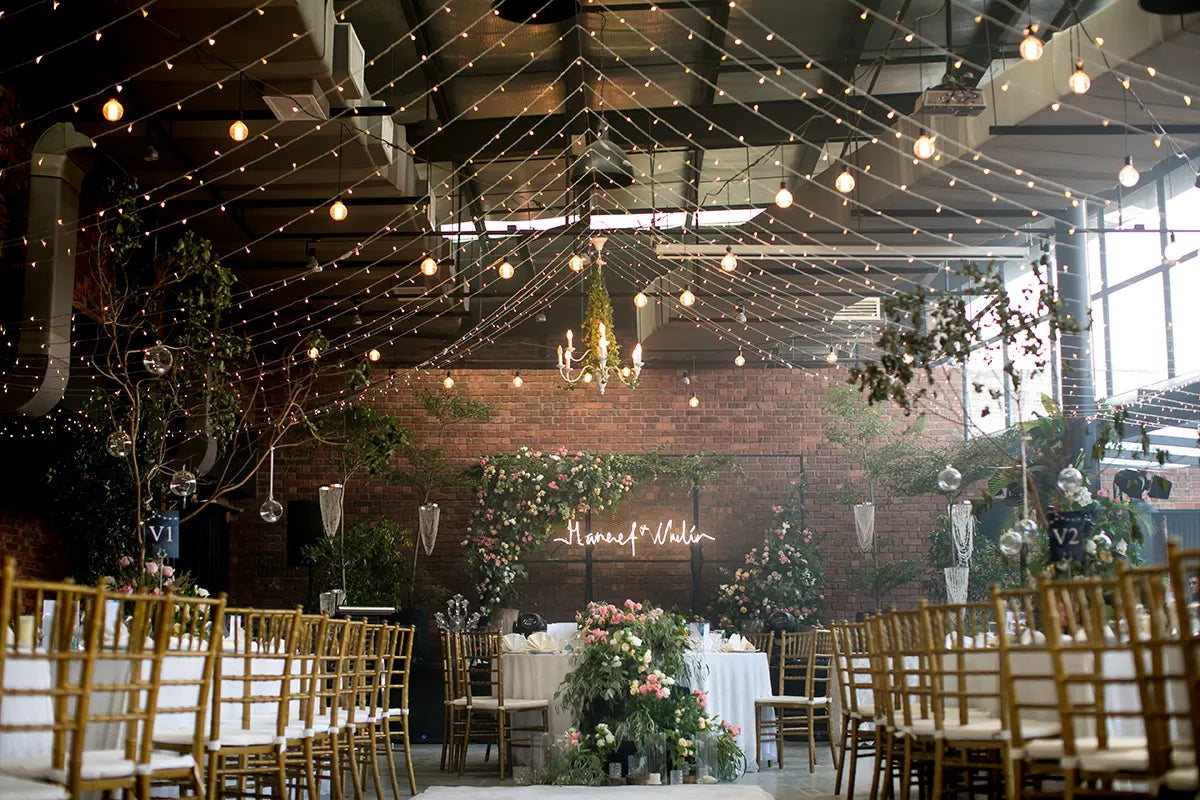 Discover the Magic of Rustic Weddings
The allure of rustic weddings lies in their natural warmth and charm. Imagine a venue adorned with reclaimed wood, twinkling fairy lights, and earth-toned decor that paints a picture of cosiness and romance. Every element resonates with authenticity, making guests feel right at home.

Turn to our specialised rustic wedding hire services for a diverse range of options tailored to these themes. From artful centrepieces to textured table runners, we offer the essentials that breathe life into your rustic dream. Collaborate with us and ensure your special day stands out with a genuine, heartwarming touch.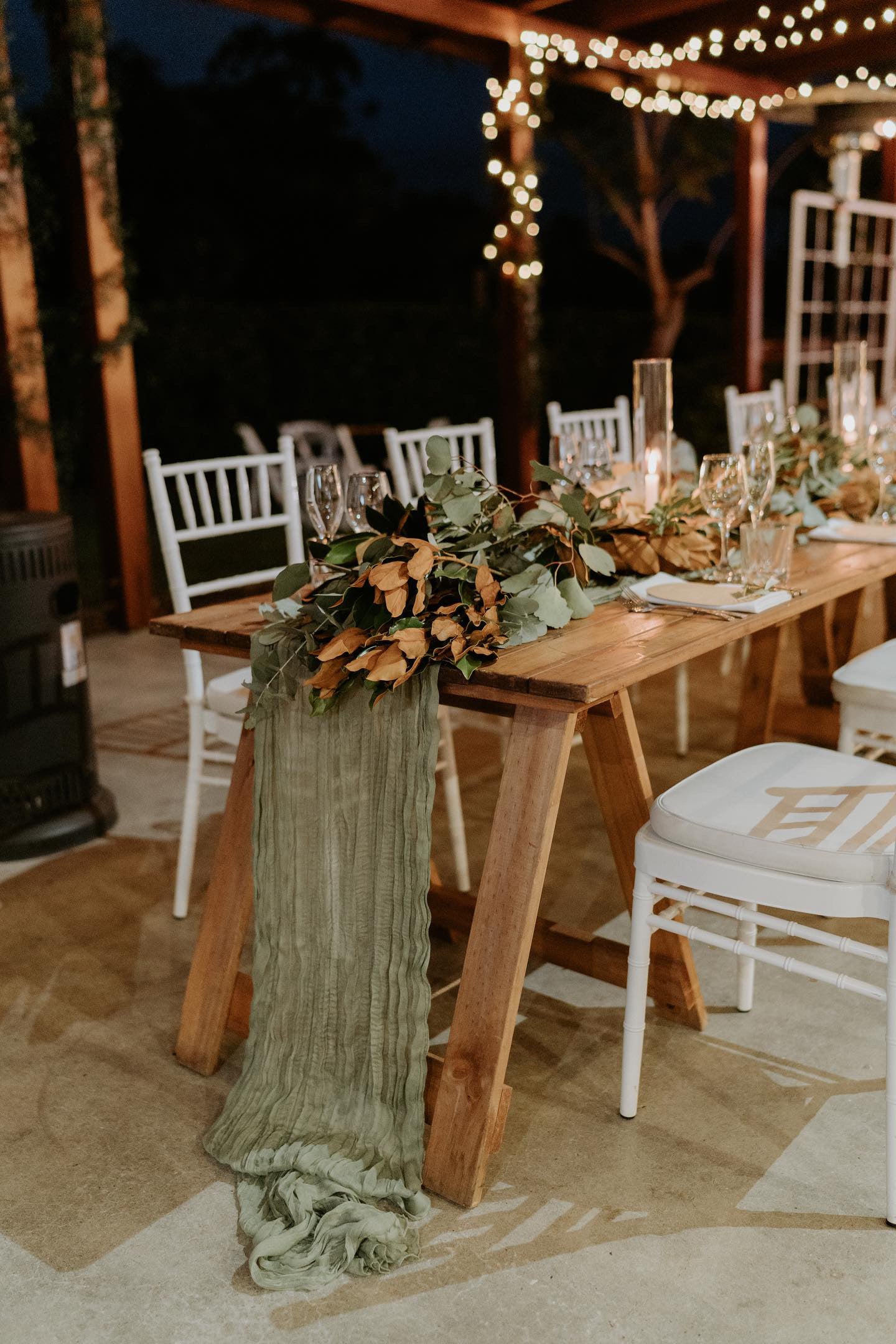 Transform Your Wedding with Table Decorations
Table decorations play a pivotal role in shaping the ambience and spirit of a wedding celebration. They breathe life into the venue, turning ordinary spaces into memorable experiences. Opting to hire wedding table decorations can be both budget-friendly and smart, ensuring you achieve a lavish look without the lasting costs.
Choosing us as your partner for decor rental means embarking on a journey of creativity and convenience. We pride ourselves in offering a vast selection, and more importantly, we love it when couples infuse their unique flair. Custom designs, cherished photos, or distinct touches – we're here to help manifest your dream setting.
Our Bestselling Items
Your search for the best wholesale wedding suppliers in Australia ends here. We also cater to individuals who want to make any occasion unforgettable. Set your event up for success today!
Wholesale Wedding Suppliers for Big Events
Expecting attendees in the hundreds? As one of the most dependable wedding wholesale suppliers in the industry, Organic Events Supply can give you access to vast selections of wedding decors for your event.
Wholesale Napkins and Runners
Orders of 50+ napkins and/or 15+ table runners
Wholesale Placemats
Orders of 50+ placemats
Wholesale Cutlery Sets
Orders of 50+ sets of cutlery
HIRE INFO

Hire any of our wedding and event decor! We post out your order three weeks before if you're not based on the Gold Coast.

RESALE!

If you're looking to purchase outright, you can easily resell your wedding decor to other brides or planners after your event.

SAMPLES

It's recommended before placing a larger order to purchase a sample so you know exactly what colour and design you're going for.